2018 – 2019
Managed by the Trail Angels Info & Booking Center since 2020
Further development to online and individually bookable long-distance hiking trails and their management. Official Wandertrilogie Allgäu Info & Booking Center since 2020.
The Wandertrilogie Allgäu is with 54 stages a very extensive hiking trail, which is divided into three interconnected and increasingly challenging circular trails from the foothills of the Alps to the Allgäu Alps. Together with the fact that the Wandertrilogie Allgäu is partly located in one of the most popular travel destinations in Germany with a shortage of bed capacities in the high season, this results in a considerable logistical effort for the individual and self-organized hiker in planning and carrying out the trip. Via the Official Wandertrilogie Allgäu Info & Booking Center, the guest can now book and hike the three hiking routes "Wiesengänger", "Wasserläufer" and "Himmelsstürmer" without the organizational effort.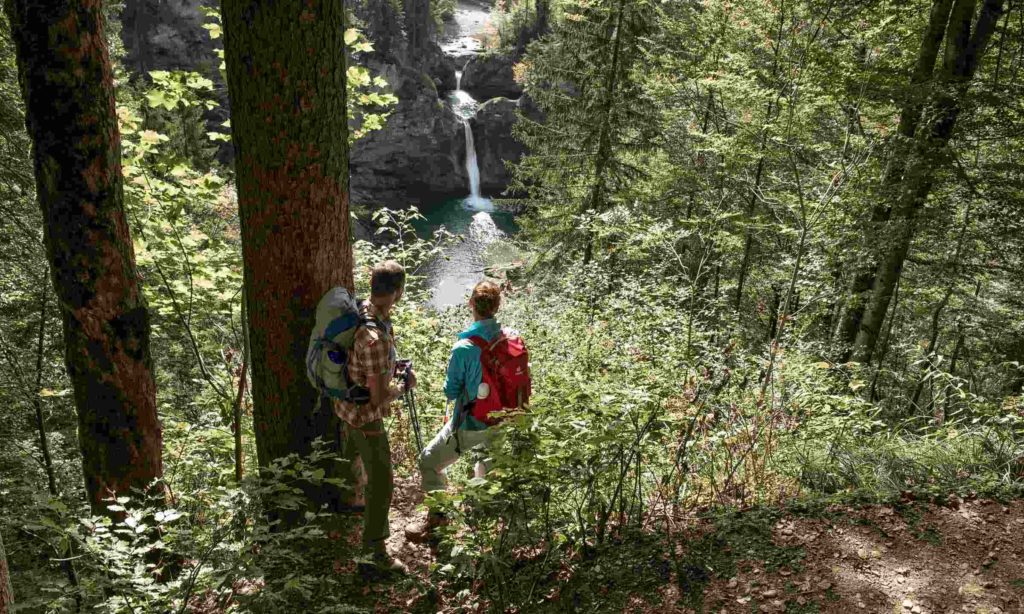 Wild waters: The untamed Buchenegg waterfall between Oberstaufen and Hochgrat forms one of the fascinating eye-catchers along the Wasserläufer Route.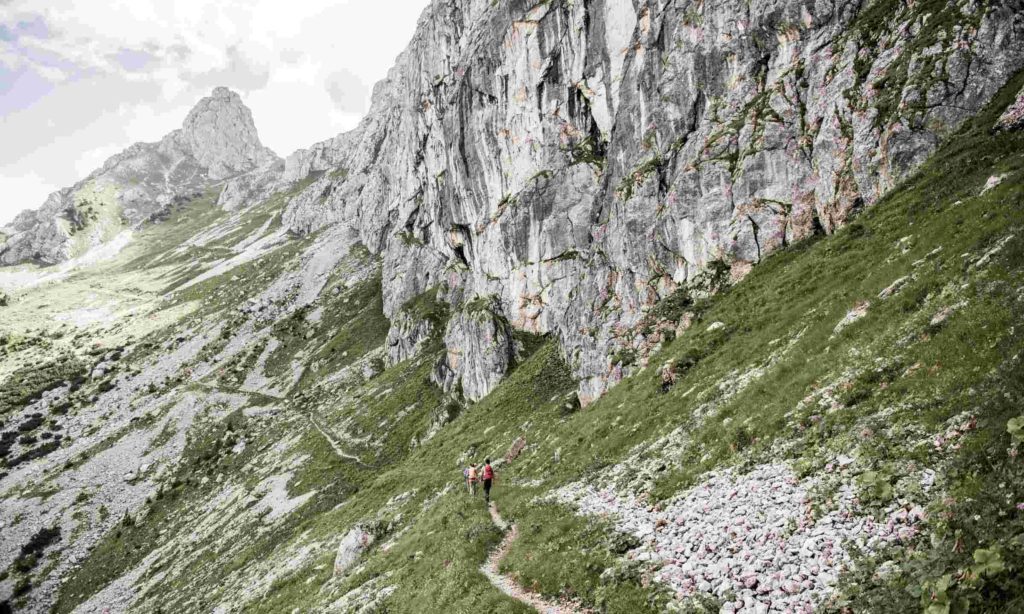 In the shadow of the giants: You feel very small at the foot of such rock faces on the Himmelsstürmer route. In the picture: Impressive trail section between Kenzenhütte and Tegelberg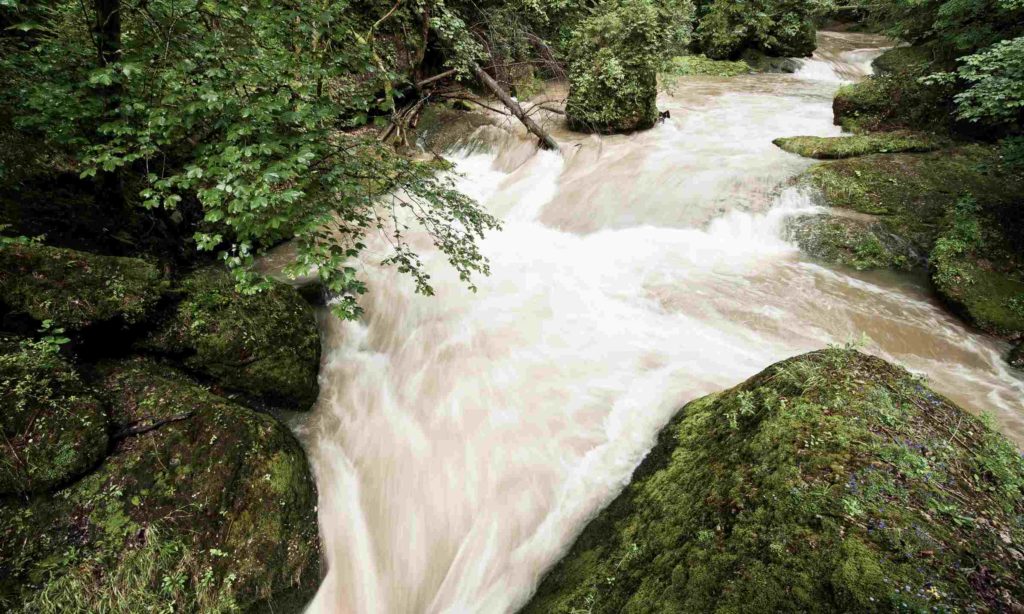 Wild waters: trail sections like the Eistobel between Leiter and Oberstaufen will charge you up with energy on the Wasserläufer route
Still waters: contemplative rest on one of the viewing platforms of the Wasserläufer Route on the shores of Rottach Lake
Welcome change: The walk over the skywalk in the so-called "Skywald Allgäu in Scheidegg" on the Wasserläufer route is entertaining
High up: The Himmelstürmer Route opens up the rugged, timeless magic of the high mountains to you on well-maintained trails. Picturesque motif between Kenzenhütte and Tegelberg
Where two worlds meet: the view is seemingly endless from the Alpine peaks along the Himmelsstürmer out into the Alpine foothills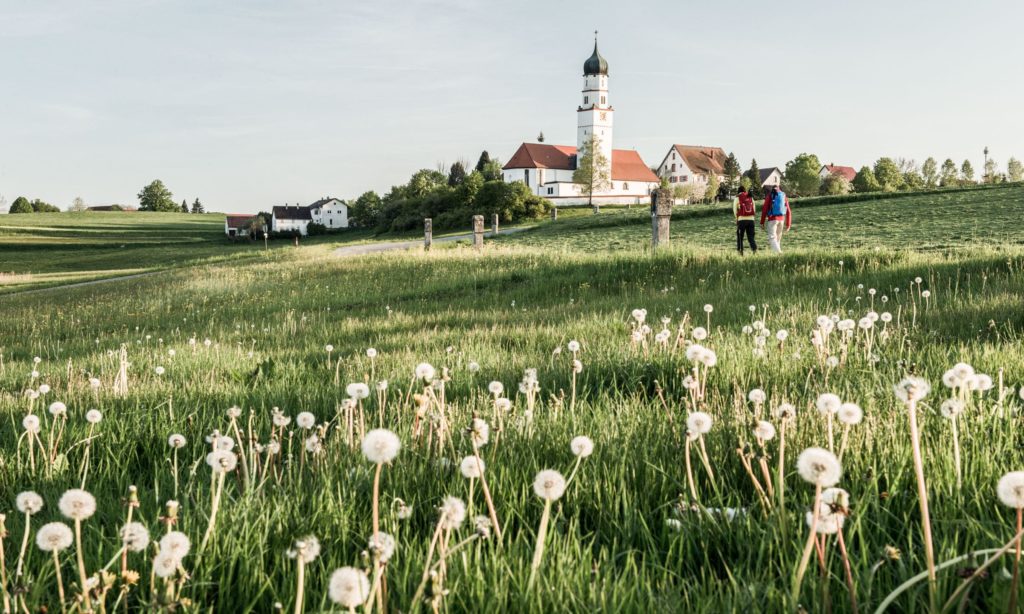 Spring is here! Especially in the spring, the landscape at the meadow walker turns into a blooming fairy tale. Dandelion meadow near Bad Wurzach.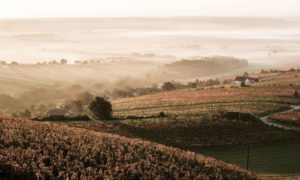 MAKING OF: SUSTAINABLE TOURISM EXAMPLES
​
From the initial idea to concrete implementation: How do sustainable tourism projects actually come about? And what makes them successful? To inspire you for our path towards more sustainability and innovation in tourism, we have created our own digital hall of fame. For our examples in sustainable tourism and their "making of".
Every great journey begins with the first click.
If we could inspire you for responsible tourism, just get in touch with us. Who knows, maybe something big will come out of this first click!