Live aus dem Himalaya (5): Thorung La – the greatest pass in the world
I admit it: So far, I have avoided the Thorung La on my Nepal tours. For me too many trekkers follow the call of the "Greatest pass in the world". This time I had no other choice - a review about my experiences.
Zugegeben: Bisher habe ich auf meinen Nepal Touren den Thorung La gemieden. Für mich folgen einfach zu viele Trekker dem Ruf des "Greatest pass in the world". Dieses Mal hatte ich keine andere Wahl – ein Erfahrungsbericht.
I admit it: So far, I have avoided the Thorung La on my Nepal tours. For me too many trekkers follow the call of the "Greatest pass in the world". This time I had no other choice – a review about my experiences.
The plan was different: After my exploration with Tashi Ghale for the Snow Leopard Trail I wanted to hike with my small team, consisting of guide Pemba and carrier Dhami over Tilicho Lake and Mesukantu Pass to Mustang. My goal was to check if this route would be suitable as an extension to the Snow Leopard Trail. The constantly changing weather and the massive snowfalls at the end of March proved my intention to be simply impossible right at the beginning of my trip.
So I had no choice but to cross the Thorong La to Muktinath. The Thorung La is with 5.420m 100m higher than the Mesukantu Pass. Due to its northern exposure in the direction of Tibet, it has got less snow and is most of all frequented a lot by trekkers.
The Thorung La High Camp (4.925m): Starting point for the last stage over the pass © Trail Angels
That is also the main reason why I (privately) avoided this passage so far. It is the cornerstone for the many trekkers on Nepal's most famous trekking route, the Annapurna Circuit. And has therefore always been the stage of many personal triumphs, but also of numerous tragedies (like 2014 in Cyclone Hudhud). I was quite curious what to expect. Because of the weather forecast (a nice weather forecast for Easter Saturday), we cancelled a day in Manang and started on Thursday. Well, unlike the trekkers, I had driven up to Manang by car (which is not recommended and shouldn't be done), but I felt well acclimatized. A quality that has often helped me in Nepal, ut for which I am probably genetically predestined. Our first destination was Ledar Lodges (4.200m) and the slightly longer choice than the usual destination Yak Kharka (4.050m). Nevertheless, we started quite late from Manang to avoid the flood of hikers. We walked quite lonely (luxurious at the Annapurna Circuit) up to the beautiful alp of Gunsang (3.950m), from where the trail leads north, always high above the Thorung Khola stream. From Gunsang on we walk without big ascents, passing Yak Kharka to the three lodges of Ledar, which we reached after four hours of walking. The lodges were well filled and the colourful trekking people spent the afternoon chattering excitedly, reading introvertedly or playing cards in the restaurant. Young, hip, polyglot backpackers from all over the world characterize the scene. Thank God there are also the organized trekking groups with the older semesters, otherwise I would have felt like a Methuselah up here.
True to my tried and tested rule of thumb "Climb high, sleep low" I ascended in the afternoon in the beginning snowfall about 300 m in altitude towards Chulu West Base Camp. While I was still wondering why not a single trekker did the same, I met a couple from Denmark in the snow drift. They both had a good reason for the trip: They are mountaineers and want to climb the Chulu West (6.420m). The next morning brought the expected after a deep sleep for me: Several trekkers had become altitude ill overnight and had to turn back. Whereby a seemingly well-trained American could no longer keep on his feet. The arm was strapped on a mule to get into deeper regions, because the helicopter could not start because of the weather.
Meanwhile, we wandered on at our own leisurely pace. The weather cleared up, but we still plunged more and more into a winter landscape. A foretaste of tomorrow's crossing of the pass. The path did not change its less strenuous character until Thorung Phedi (4.525m), but we kept on overtaking trekkers who obviously had to struggle with the altitude.
Getreu meiner vielfach erprobten Faustregel "Climb high, sleep low" stieg ich am Nachmittag im einsetzenden Schneefall ca. 300 Höhenmeter in Richtung Chulu West Base Camp auf. Während ich mich noch wunderte, warum nicht ein einziger Trekker auf es mir gleichtat, traf ich im Schneetreiben ein Paar aus Dänemark. Die beiden hatten für den Ausflug einen guten Grund: Sie sind Bergsteiger und wollen den Chulu West (6.420m) erklimmen. Der nächste Morgen brachte nach einem für mich tiefen Schlaf das Erwartete: Gleich mehrere Trekker waren über Nacht höhenkrank geworden und mussten umkehren. Wobei ein austrainiert wirkender Amerikaner sich nicht mehr auf den Beinen halten konnte. Der Arme wurde auf ein Maultier geschnallt, um in tiefere Gefilde zu gelangen, denn der Hubschrauber konnte wegen des Wetters nicht starten.
Wir wanderten indes mit unserem eigenen gemächlichen Tempo weiter. Das Wetter klarte zwar auf, dennoch tauchten wir immer mehr in eine Winterlandschaft ein. Ein Vorgeschmack auf die morgige Passüberschreitung. Der Weg änderte bis Thorung Phedi (4.525m) seinen wenig anstrengenden Charakter nicht, dennoch überholten wir laufend Trekker die offensichtlich mit der Höhe zu kämpfen hatten.
We start at dawn! Trekkers cross the first snow-covered slopes above High Camp © Trail Angels
A young exhausted Israeli with a Rasta hairstyle asked me, probably because of my relaxed state: "Please give me these pills". Only with difficulty could I explain to him that there are no miracle pills against altitude sickness. As much as I liked the young, colourful trekking people, their naivety and lack of knowledge about the planned undertaking was often hair-raising. So I had taken my crampon-proof, heavy mountain boots with me, while many trekkers were on their way with ankle-free, light trekking shoes. More than 30 came towards us on this day, because they had given up their dream. Even if they're disappointed: They are the wise ones, because at five and a half thousand meters the fun quickly stops. Today Thorung Phedi is called Base Camp. Since we reached it already at 10h30, we went straight on to Thorung High Camp at 4.925m. This way is now really steep! Accordingly we climbed up the snow flank and reached the High Camp, it is one big lodge with room for up to 200 people, around noon. I repeated an acclimatization march from the day before, which was followed by several trekkers this time. In the evening, it cleared up after some snowfall, a helicopter suddenly rattled up. Two women from India were seriously ill at altitude and had to be transported before nightfall. The restaurant was well filled and reminded me of the Adlersruhe in my home country. Everybody was excited and after a short, cold night the first ones already started at 4am with a starry sky. We then followed at 5h30 to avoid walking with the headlamps in the first morning light. The day began with a cloudless sky and a freezing cold south wind. Carefully and still a bit clumsily we tapped the icy slopes higher and were glad when after one and a half hours the sun finally rose behind the Chulu range. Time for a break and to enjoy the breathtaking view of the Annapurna range.
It is a very special feeling to enter the Himalayas at great heights. Each time a very special emotion takes possession of me and the certainty of its own tinyness on this unique planet. At least now, in the minutes of sunrise, I was happy to have made the decision to climb Thorung La and share this experience with such special people as Pemba and Dhami. From approx. 5.250m the terrain slopes back noticeably and so the last meters to the top of the pass are not too strenuous anymore. And so we are already at 8am at the Thorung La, the most famous high trekking pass of the world, decorated with prayer flags rattling in the wind. "The greatest pass in the world".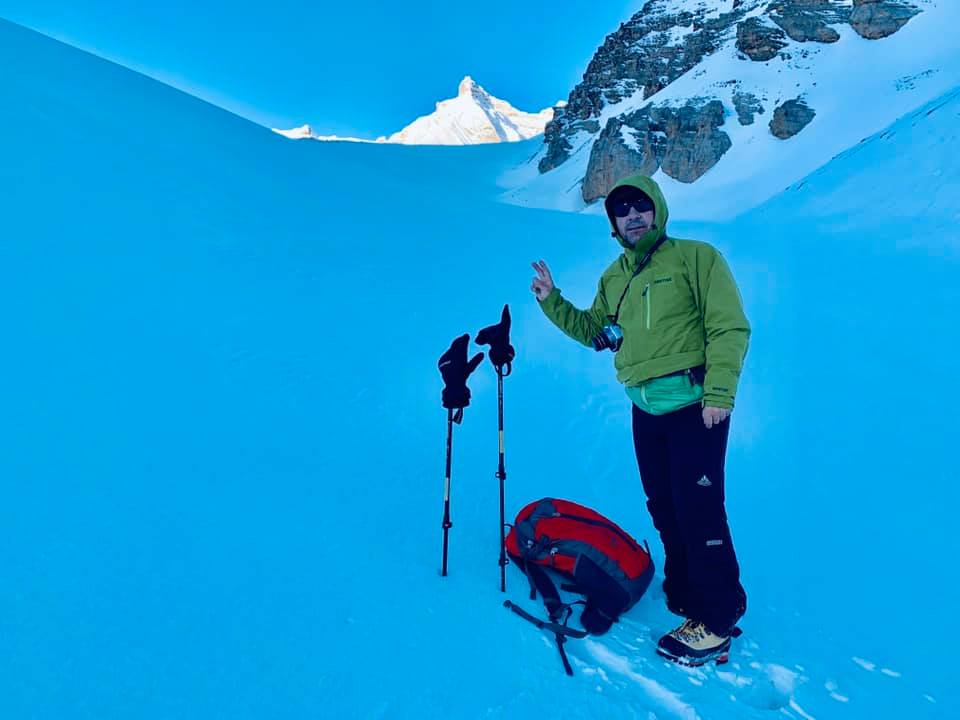 Just like in the old days on our expeditions 😁 the feeling of moving outside the comfort zone is still tingling… © Trail Angels
Standing on a high pass is always like going from one world to another. Here at Thorung La from the now familiar Manang into the so unique Mustang. This sparse and fascinating highland, the northern part of which was completely closed to foreigners until the beginning of the 90s. And was able to maintain its status as an independent kingdom until 2006. The snow-covered grey-brown sea of peaks, soon joined by the immaculate white pyramid of the imposing Dhaulagiri (8.167m), attracted us magically. So we quickly took a picture to remember and started the descent. Now at the latest my heavy mountain boots proved to be an unbeatable advantage, because the descent is steep and icy. The pass is therefore practically never crossed from this side, since from the last lodge (Muktinath Phedi) there are strenuous 1.400 m of altitude to overcome. Downhill it was of course easier to jump down the steep snow slopes. I would have loved to have my touring skis with me, because finest firn snow gleamed in the sun of Mustang. Long before the next group we reached Phedi and the wonderful hiking day ended gently on the alpine meadows above Muktinath.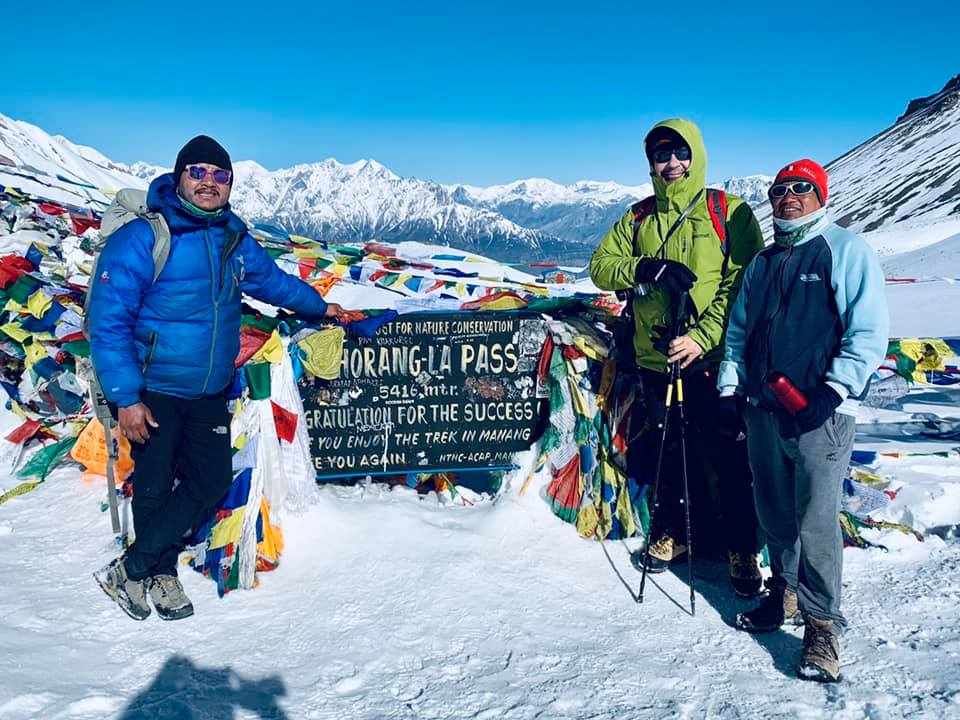 At the "Greatest Pass in the World": With Pemba and Dhami at Thorung La © Trail Angels
Soon afterwards we reached Muktinath. This so famous place of pilgrimage at a remarkable 3.850m, which is holy for Hindus as well as for Buddhists. Accordingly, the diversity of the pilgrimage is fascinating. Indians who are crammed together in shaky buses and take on the difficult journey of days up here. Or the Dolpo Pa women, who are particularly fascinating with their headdresses decorated with turquoise and coral, and who have still managed their pilgrimage on foot from the archaic world of the highlands of Dolpo over the grim 5.600m high Sangda La. Muktinath alone would be worth a blog, but we had decided to turn our backs on the insecure weather of Mustang and drive as far south as possible along the famous Mustang Highway. And so we reached Tatopani at eight o'clock in the evening, dead tired, in the middle of the deepest gorge of the world, the Kali Gandaki Gorge. At 1.200 m altitude, with palm trees and bamboo as vegetation. 12 hours ago we were still 4.200m higher, standing in the icy heights of 5.420m. An experience that only Nepal has to offer.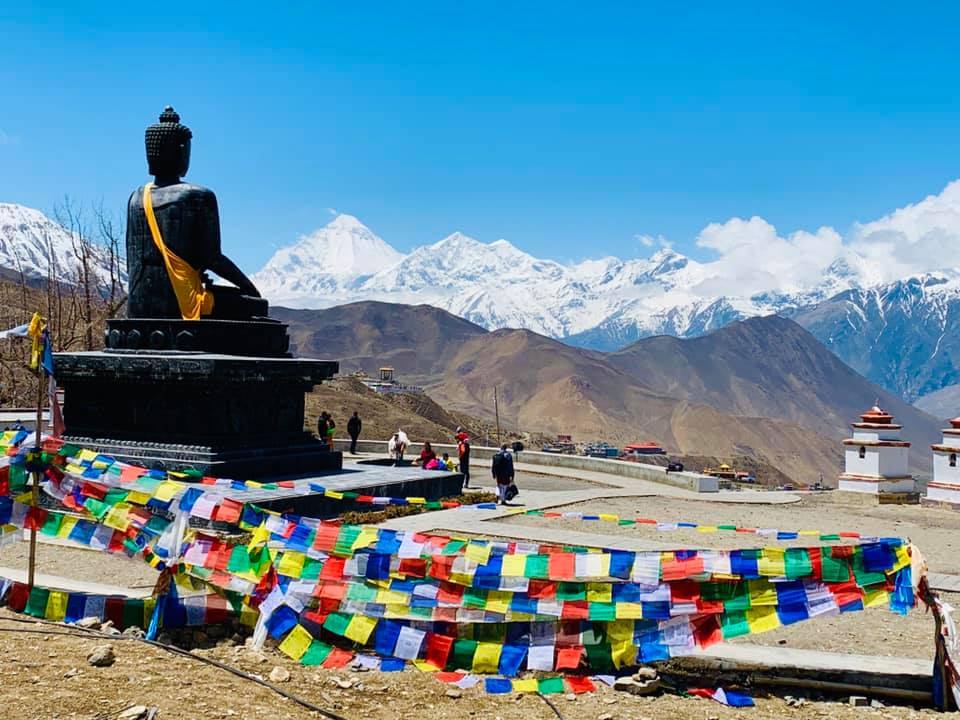 After 1.700m descent in a new world: The pilgrimage place Muktinath with the Dhaulagiri (8.167m) on the horizon © Trail Angels
My conclusion: The Thorung La is absolutely suitable as an extension of the Snow Leopard Trail. If you are ready, after the lonely trekking days in Naar Phu, to dive into the colorful world of trekkers at the Annapurna Circuit. But what is so aptly called: It is the most beautiful thing to share unforgettable experiences with as many people as possible!
And in the evening in the evergreen monsoon forests of the lower Kali Gandaki gorge: 4.300m deeper, in Tatopani. This is possible only in Nepal… © Trail Angels
The graduate geographer is one of the founders and managing directors of Trail Angels, which is responsible for the web platform Bookyourtrail.com. As a trekking & outdoor freak, he is one of the fathers of the Alpe-Adria Trail and has been exploring the Nepalese Himalayas for more than 25 years.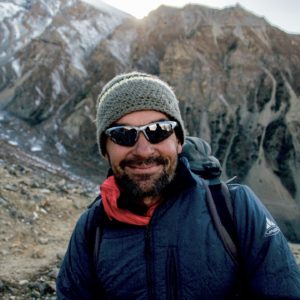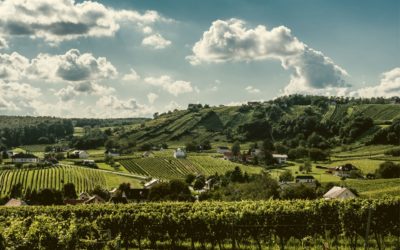 The new Bernstein Trail combines pleasure and active recreation like hardly any other trail and is intended to position Burgenland as a new hiking destination ©Burgenland TourismusWhen thinking of wine landscapes, the pleasure hiker always thinks of sunny and very...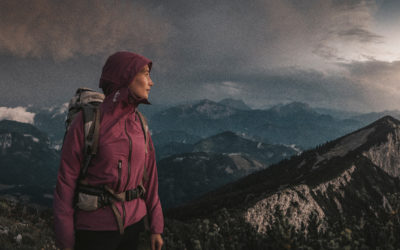 Hiking is necessarily an outdoor activity. And during outdoor activities, bad weather cannot be avoided. Now one could think that there is no bad weather, only bad equipment. But in a thunderstorm a good raincoat is not enough for hiking. Therefore, we want to give...
Every great journey begins with the first click.
If we could inspire you for responsible tourism, just get in touch with us. Who knows, maybe something big will come out of this first click!