Ö1 trip: Slowly Enjoying Carinthia
"Langsam genießen in Kärnten", a holistic and unique taste experience. With "slow food" to a flavour explosion.
TIME TO ENJOY
Back to the roots – a slogan, that changes our perception of travelling, especially given the current situation. As much as we long for adventures far away As much as we would like to go far away at the moment, the COVID crisis shows us one thing: the good is often much closer than we would like to admit and perhaps even can. Most of the time we simply take far too little time for it, and yet it is precisely this – time – that makes our travel experience such an event in the first place. It is precisely this idea that we, the Carinthia Tourist Board, Slow Food expert Eckart Mandler and the Trail Angels, in cooperation with Ö1, have combined to create an overall experience and proudly present our readers' trip.
"Langsam genießen in Kärnten"
a holistic and unique taste experience. With "Slow Food" to a flavour explosion.
WE CARE ABOUT OUR REGION
When you ask travelers about their favourite culinary destinations, you usually hear the same answers: the spices of Marrakech, whose scents gently caress the noses, the tasty pasta in Florence or the juicy steak in Argentina – each of these dishes makes us reminisce and dream a little.
In everyday life, however, we rely far too often on convenience and fast food, perhaps also a side effect of the lifestyle we prioritise. With our readers' trip, we are setting a very conscious counterpoint and whisk you away to Austria's most southern province.
We combine tradition and the modern and rely on the unique hospitality and the atmospheric landscape to offer you local and authentic cuisine. Wrapped in the scent of herbs on our Carinthian alpine meadows, your taste buds will soon be delighted – we guarantee it.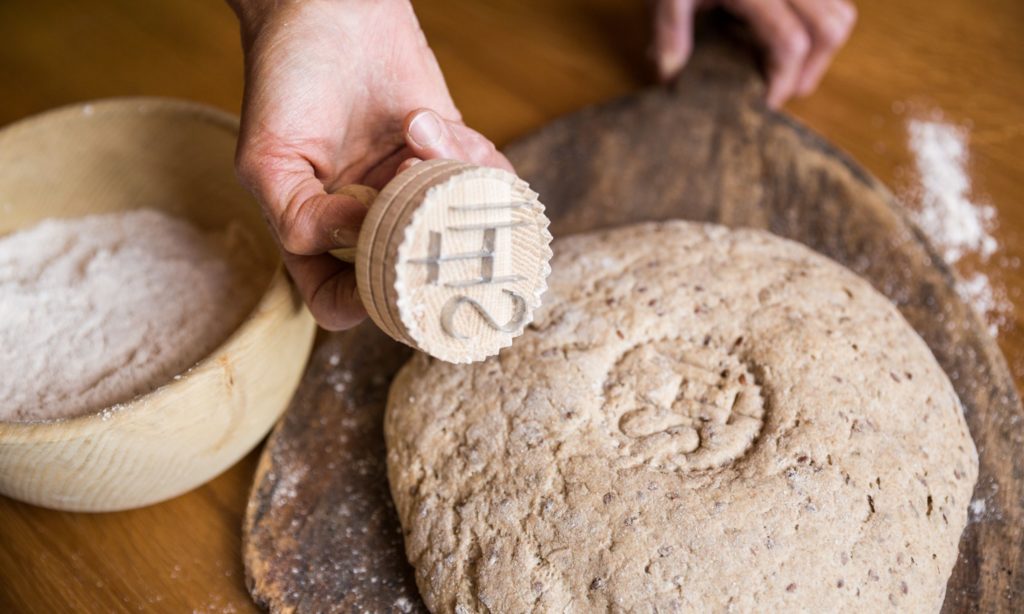 Baking bread in Maria Luggau © Wolfgang Hummer, Slow Food Travel Kärnten
A WELL-ROUNDED PACKAGE – "SLOW FOOD" RETHOUGHT
The tour starts in Hermagor, where you will already get an impression of the "Slow Food" concept during your first dinner: At Gasthof Bärenwirt, Claudia and Manuel Ressi show that taste and enjoyment can be achieved without any artificial ingredients, and even more: they create a perfect symbiosis of regional products and innovative processing methods, and with a little time, which you should definitely take when tasting, magic is created each time anew on the plate.
In the middle of the Weissensee Nature Park, on the shores of Carinthia's highest lake, the next day you can experience first-hand how comprehensively the concept of regionality is lived here. Due to the excellent water quality of the lake, it has long been considered an ideal fishing ground, and many of the region's chefs are happy to make use of its catch. However, before you can experience for yourself that sustainability can also be tasted wonderfully at dinner in the gourmet hotel "Die Forelle" with a view of the lake, take a detour to Hotel Schloss Lerchenhof.
There are only 17 certified producers of the Gailtaler Speck, which is protected by its origin, and Hans, the owner of the house, personally tells you everything you need to know about species-appropriate animal farming, curing and smoking, so that you can enjoy the product of all that work, the wafer-tender Speck, in an appropriate way.
But: The best dishes are only worth half as much without the right seasoning, which is why we make a stop at a nearby farm on the way to dinner, where you can prepare a very special delicacy yourself: In the "Grüne Koschtalan" you will process the finest alpine herbs and learn a lot about the healing effects of these plants.
ENJOYMENT WITH ALL SENSES
Passing the basilica of Maria Luggau, we visit the ancient water mills in this beautiful place of pilgrimage the following day. For centuries, people have been making their way to this place in search of spiritual support, and we will go to the basis of human life: wheat and rye are grinded in the mills, which many industrious hands process into the famous "Lesachtaler Brot". This traditional product is on the list of the "intangible cultural heritage of UNESCO" and after tasting it, it quickly becomes clear why that's the case.
In order that what is on the bread can also fulfil the aspect of wholeness, we then visit the organically managed mountain farm Jörgishof. Unlike many institutions where the term "organic" is often just a word, the Unterweger family really lives this approach. Their fresh cheese from the farm's own mountain cheese dairy is a tasteful experience and will provide you with unforgettable moments.
The culmination of the day is dinner at the nationally renowned organic hotel "der daberer" – a showcase when it comes to demonstrating and practising Slow Food.
The penultimate day of your journey begins with a very special experience: Herwig Ertl takes you to his gourmet workshop, where he shows you what specialities the Alps-Adriatic region has to offer and, almost by the way, you also get to know the advantages of his special vinegars, and you won't want to be without them after your visit.
If you would like to find a partner from Carinthia or would like to integrate the famous Carinthian sociability and hospitality into your everyday life, your next stop is to open your eyes and ears – we will show you how to do "Krendeln". The artful sealing of Carinthia's best-known speciality, Carinthian noodles, is a skill that has traditionally been passed on from one generation to the next.
You will be rewarded for your efforts with a cheese tasting at the organic cheese farm Zankl, a leader of the local slow food scene. After a long Sunday breakfast, you start your journey home the next day with many new taste experiences on your tongue and in your stomach.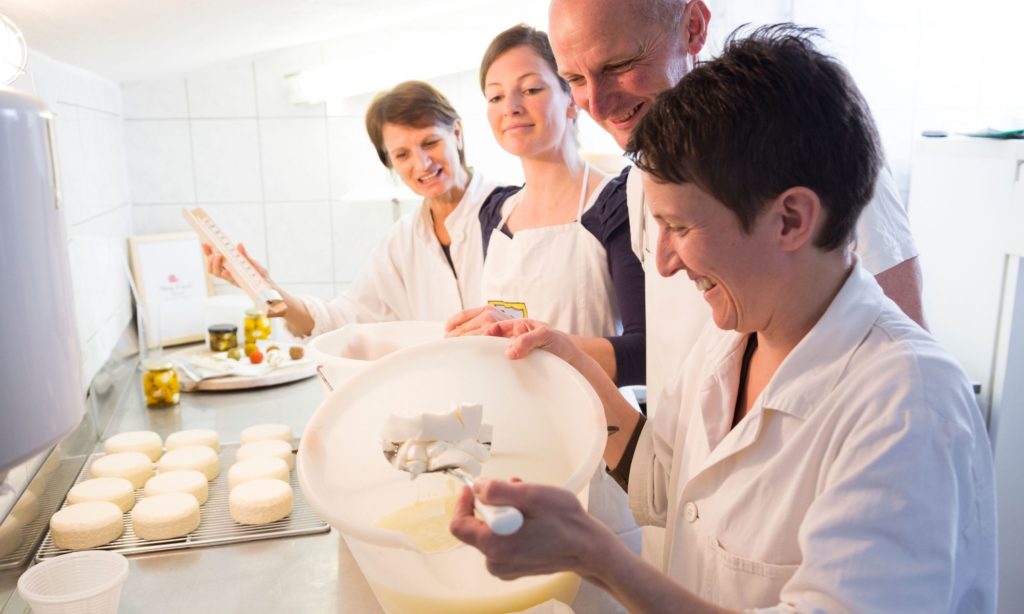 Cheese tastings at the organic farm "Biohof Zankl" © Wolfgang Hummer, Slow Food Travel Kärnten
 SUSTAINABILITY ALSO WHEN TRAVELLING
Sensuality, enjoyment, regionality: these three elements always go hand in hand in the "Slow Food" concept. Our partner businesses guarantee a holistic approach to local products and we also stand for sustainability when travelling.
The Trail Angels, as ambassadors for responsible tourism, are happy to offer the option travelling without the car and arriving by public transport. In this way, the ecological footprint is deliberately kept small and we can fully enjoy the delicacies of our Slow Food Region Gailtal-Lesachtal.
We from the Trail Angels wish you bon appétit and most importantly: take your time when tasting and enjoying.
OUR OFFER FOR YOU:
A unique culinary experience, in the middle of one of the most beautiful landscapes in Central Europe, surrounded by committed people with visions in the sector of Slow-Food-Travel.
We have planned the following date for you:
September 08th – September 12th, 2021
4 overnight stays at Hotel Hansbauerhof**** in Jenig, breakfast included
4 dinners at local slow-food caterers
1 lunch at a local slow-food tavern
6 regional slow-food experiences
Fingerfood from the garden, breadtasting, cream cheese tasting at the Jörgishof, visiting the "Edelgreisslerei Ertl", krendeln of the "Carinthian Noodles", cheese sampling at Biokäsehof Zankl
Introduction and professional tour guidance by a Slow Food expert on 4 days
Shuttle services to the programme points on site
at a package price of
€ 959,00 p.P. in a double room (Ö1 Club members: € 911,00)
The angels in our information and booking centre are happy to help you with your booking. You can reach them either by email at info@trail-angels.com or by phone on +434782 93093.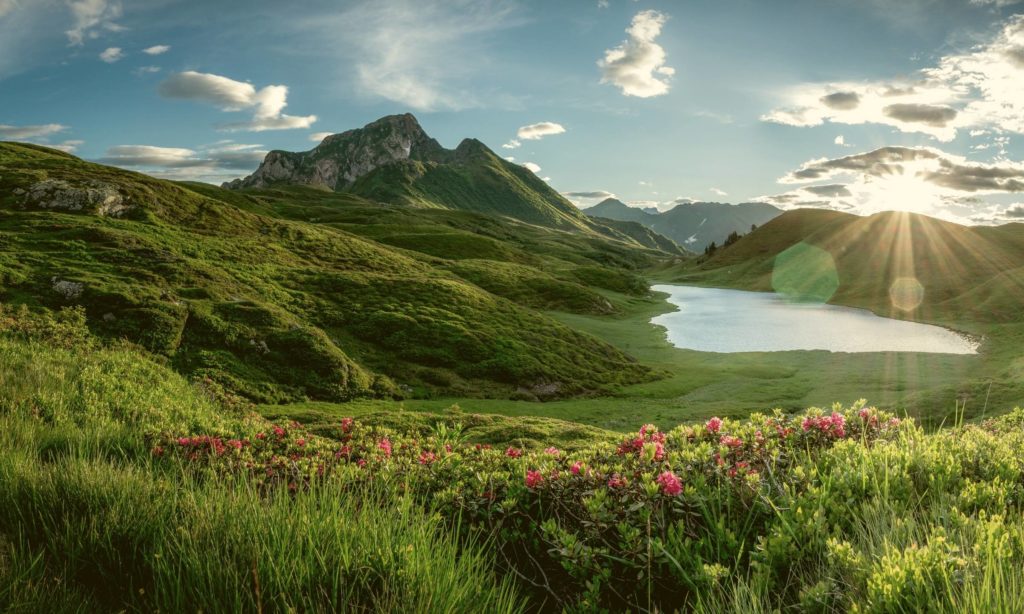 View of Lake Zollner See © Gerald Köstl
After a couple of years in teaching, the accomplished career changer is now pursuing his mission and returning to his roots: although well-travelled (with a particular affinity for Nordic countries), he has always remained attached to his origins and the strength of his hometown of Heiligenblut also accompanies him in his tasks at the Trail Angels.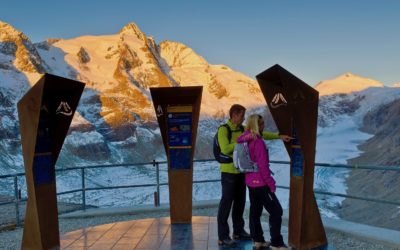 © Franz Gerdl/Kärnten WerbungThe Trail Angels team has accompanied the successful Alpe-Adria-Trail project since its inception and has also been responsible for the operation of the Official Alpe-Adria-Trail Info and Booking Center in Carinthia since 2016. The...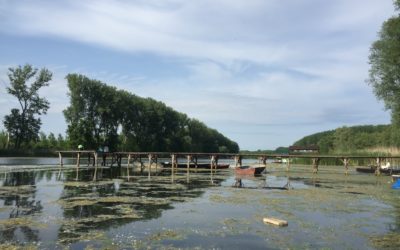 A side arm of the Danube, perfect for a dip into the water © Trail Angels12 days, 5 countries, 3 rivers, 22 amazing moments and endless warmth and hospitality. After such an intense and impressive time, back at the homebase of the Trail Angels, it is time to reflect...
Every great journey begins with the first click.
If we could inspire you for responsible tourism, just get in touch with us. Who knows, maybe something big will come out of this first click!