The unique hiking trail planner: Bookyourtrail®
There are many web platforms for hiking trips. No less is the number of hiking route planners on the worldwide web. But Bookyourtrail.com is a unique online trail information, booking and management system that provides the individuality, flexibility and service our customers demand along long-distance hiking and biking trails.
The rustic way to plan your route is still on expeditions in the remote Himalayas. Our trail booking system Bookyourtrail® provides hikers with completely new possibilities when it comes to trip planning ©Trail Angels
Therefore Bookyourtrail.com is much more than "just" a web platform. It is an innovative as well as field-tested model that has never existed before! Version 2.0 opens up completely new possibilities that make other hiking route planners look a bit blah!
Until now, you had two main options for a hiking vacation. Either one has opted for scheduled group trips from tour operators with predetermined dates and programs and a minimum or maximum number of participants. These are fixed pre-arranged packages, with all the risks that experienced hikers know. The trip may be fully booked, but it may also fail to be realized at short notice because the minimum number of participants is not reached. The main disadvantage of these offers, however, is the composition of the group. A joint hiking trip with people you don't know beforehand and perhaps don't even like after two days can spoil your vacation quite nicely. And even if this doesn't happen, a different walking pace can become a problem over time.
The second option is individual travel, which, however, usually has to be organized quite laboriously and secondarily without a service. But this form of vacation planning also has its pitfalls. For example, if you choose accommodation that turns out to be several kilometers away from the stage destination. This can lead to emotional eruptions, especially for family members at the end of a busy day. Or the problem of having planned a large part of the hiking vacation ready, but then not finding accommodation on a particular day for the arrival point.
Both for the first option of guided group hikes and for individual planning of hiking trips, the currently available hiking route planners provide only limited assistance. Although you can get quite good information from these web platforms, they do not provide a solution for the problems mentioned and known. Either the web platforms squeeze you into a predefined framework or they only provide information without being able to book concretely. For this reason, we have developed the world's first online platform in recent years that allows guests to plan and book their own individual trip. This is a frequently read claim, but with us it is reality due to our model and the software developed for it. In concrete terms, this means the following for our hiking route planner:
Imagine, you could:
start you trip whenever you want
start you trip wherever you wnat
travel how long you want
travel with who you want
travel how you want
Book right away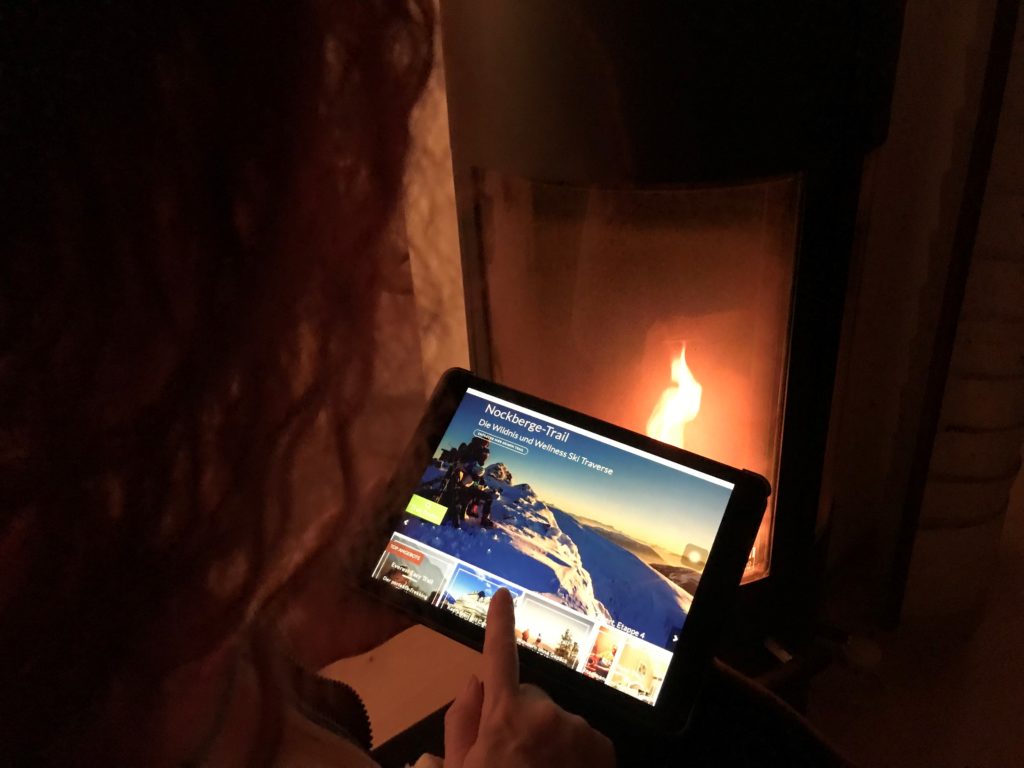 Plan your next hiking vacation easily from home. Our hiking route planner
For us, starting the trip when you want means that a daily arrival is possible. This means that if the weather on a trail allows it, that you can arrive 365 days a year. The advantage of our trail route planner is also that due to the extremely high flexibility of our system, there are de facto no availability shortages. Since each stage can be configured individually on request, you can, for example, change the category of accommodation in the event of a shortfall and the problem is solved. This also means that there are no last-minute cancellations as with organized group tours with minimum numbers of participants. The system even allows a "book today, travel tomorrow". That's how short-term and flexible our hiking route planner is.
A special feature of our hiking route planner is that you can immediately see along the trail if there are sufficient overnight accommodations available for you. This is especially helpful for larger groups or for vacations that are planned during the high season. So you can see at a glance over the entire route whether the vacation as planned is still possible, or whether you should change it a little. With the support of our system and our team in the information and booking center, we can guarantee that your vacation along the trail can be booked through.
Starting your trip where you want is another asset of our trail route planner. It is possible to start at any stage of a trail. Thus, you are not bound to a fixed route and can, for example, divide longer trails into several vacation trips. Many of our guests do this, as can be seen from a rebooking rate of 80%. In addition, you can also choose the direction in which you want to take the trip.
Of course, you can make the trip as long as you want. So you can go from one stage to all stages of a trail. You can even connect related trails – as it is foreseen between the Drau Cycle Path and the planned Amazon of Europe. The end of the hiking or biking trip is possible at any desired stage. Rest days and additional days – i.e. downtime at the end of the trip – can also be planned.
A major advantage of our system is that you can travel with whomever you want. You can go alone up to any group size. You can also go alone with your dog. In our system everything is possible. In any case, there is no more pressure to adapt to a collective group pace.
The advantage that you can travel as you like must be explained in detail. So you have with us the possibility to travel with or without luggage service. You can, but you don't have to use a personal shuttle. You can choose a return transport to the place of departure or not. You have the option to use a hot line or a hiking app. With us, you have the choice to hike the landscapes with or without a guide. You can choose regional cuisine or a vegetarian or vegan diet, or, or …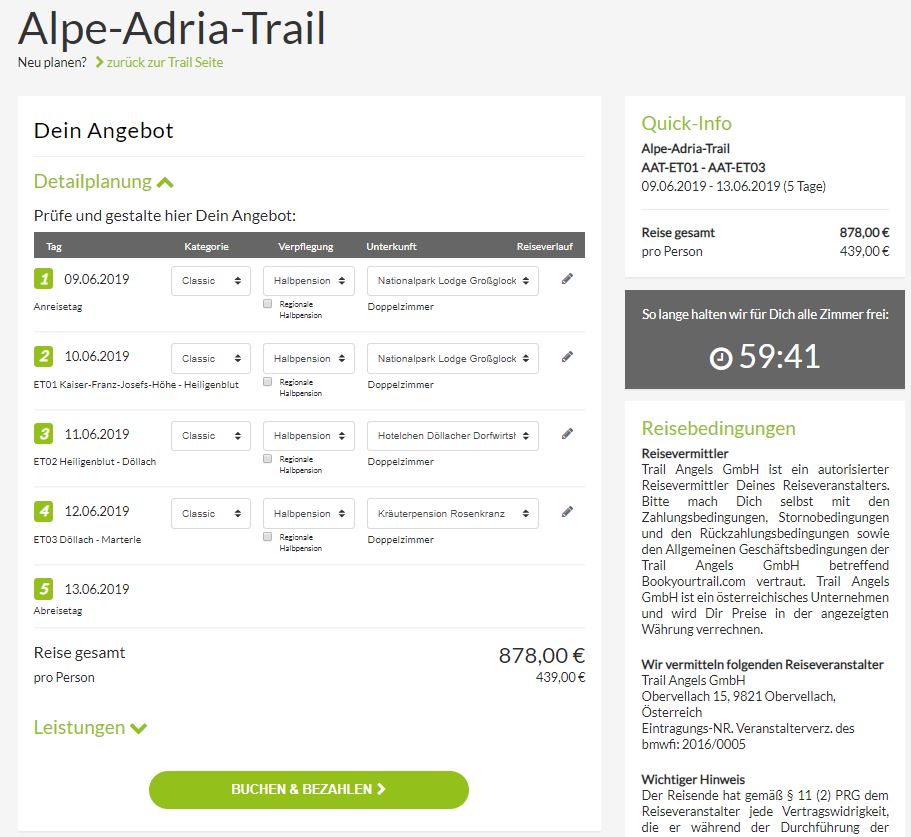 For us, individuality means that each stage can be freely configured as needed.
But our hiking route planner is much more than just a planning tool. In bookyourtrail.com we provide three ways how you can not only plan your trip, but also book it. Using the first option, which we have titled "book here", you can book your trip online and get an instant booking confirmation for all booked services. The price is displayed transparently in real time with each selected service. You can even customize each stage to your wishes!
The second option is our trip planner. You can also use this hiking route planner to get advice from our experts in the information and booking center. You enter the parameters for your desired trip and our employees in the information and booking center will work out your individual offer. The staff is also available via chat, email and telephone almost all the time. The third option is our top offers, which can still be changed by you and designed according to your ideas.
.
To understand the whole new dimension of the customer solution, we would like to invite you to test the three options yourself by visiting us on one of our trail sites (such as: https://www.bookyourtrail.com/trail/nockberge-trail )so you can see the options for yourself. So our hiking route planner can be used not only for hiking tours, but also for cycling, and ski tours as well as round trips. "No limits" so to say, for all your wishes for an active vacation. So you concentrate on your vacation wishes and we make sure with our commitment, our experience and our organization that then actually everything works smoothly – for your best days of the year!
The habilitated economist has always been torn between the world of business and his hobbies of climbing & trekking, now immersing himself more and more in the universe of Bookyourtrail®.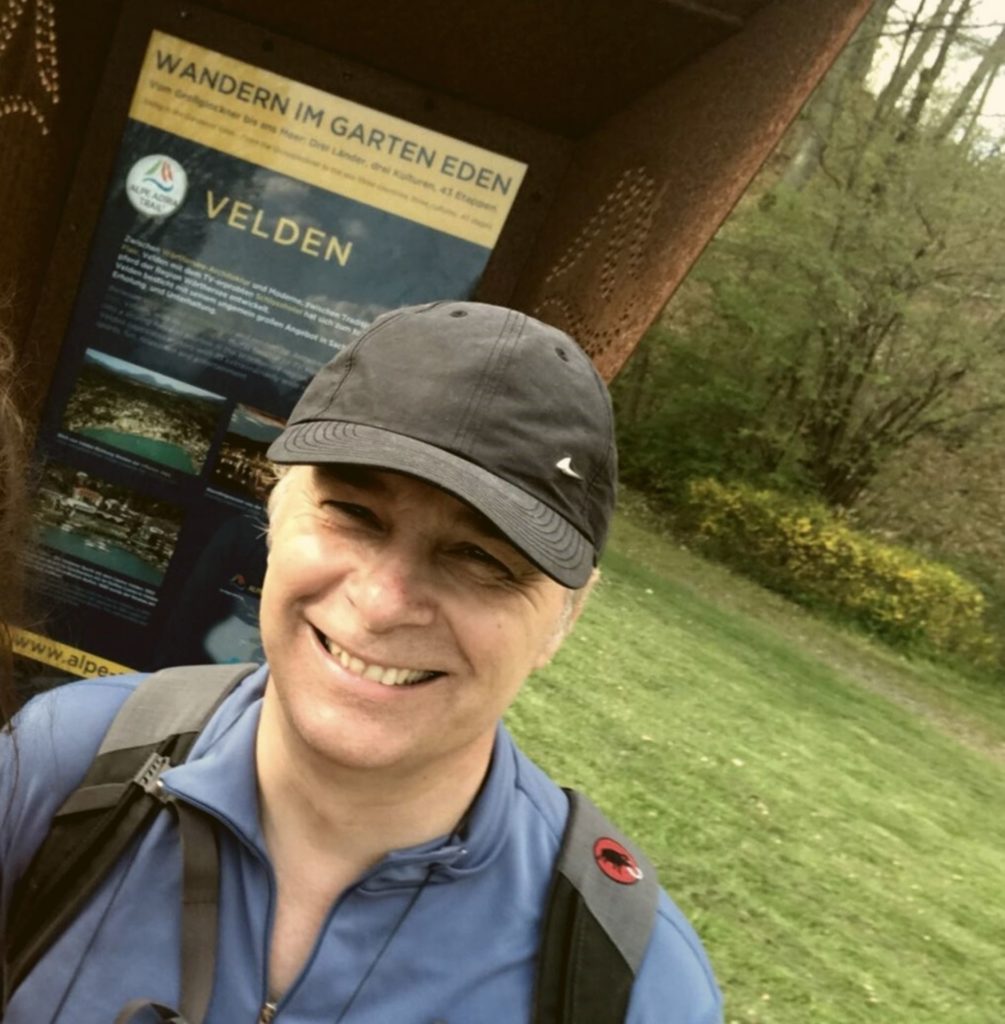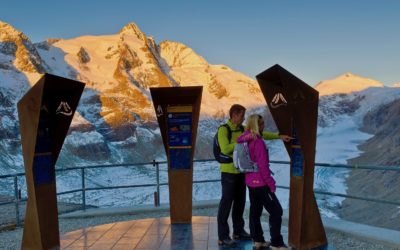 © Franz Gerdl/Kärnten WerbungThe Trail Angels team has accompanied the successful Alpe-Adria-Trail project since its inception and has also been responsible for the operation of the Official Alpe-Adria-Trail Info and Booking Center in Carinthia since 2016. The...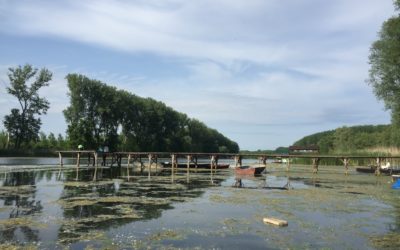 A side arm of the Danube, perfect for a dip into the water © Trail Angels12 days, 5 countries, 3 rivers, 22 amazing moments and endless warmth and hospitality. After such an intense and impressive time, back at the homebase of the Trail Angels, it is time to reflect...
Every great journey begins with the first click.
If we could inspire you for responsible tourism, just get in touch with us. Who knows, maybe something big will come out of this first click!