Amazon of Europe Bike Trail: 6th S-COM Meeting
It was a thoroughly successful premiere, which nevertheless is not expected to be repeated any time soon: Due to the Corona pandemic, the 6-S-COM meeting for the Amazon of Europe Bike Trail took place on June 9 and 10 by video conference.
A premiere that will hopefully remain the exception: Due to Covid-19, the Steering Committee Meeting for the Amazon of Europe Bike Trail could only take place digitally. ©Trail Angels
Originally, it was planned that this conference would take place in Apatin (Serbia) for the first time. Our project partners from the city of Apatin spared no effort to create the optimal conditions for this international meeting. It was therefore a great disappointment that due to the Corona pandemic the event had to take place not in Apatin, but in the form of a video conference. However, we are already looking forward to the S-COM meeting in Apatin, which will now take place in May 2021.
Postponed is not canceled: Apatin, this pearl on the Danube with its magnificent Orthodox Cathedral will now host the S-Com Meeting in May 2021. ©Wikipedia
Our experience with an international video conference: Better than expected! Under the moderation of our lead partner ISKRIVA, we were able to work through all work packages and set the course for the coming months.
Nevertheless, in the long run, video conferences cannot really replace physical meetings, as the "Amazon of Europe" project thrives on encounters, the resulting team spirit and mutual understanding.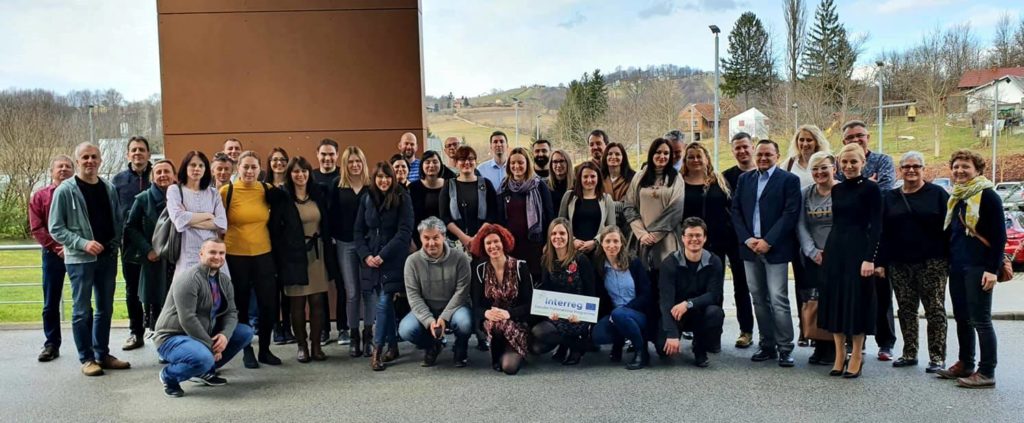 Video conferences cannot replace physical meetings. Because this is where the "Spirit of Europe" develops: 4th S-COM Meeting in Sveti Martin na Muri (Croatia) in February this year, even before the Corona Lockdown ©ISKRIVA
However, based on the developments of the last weeks, we are optimistic that the 7th S-COM meeting in September 2020 will be a physical one again. And that will be in Lenti, in Hungary. We are already looking forward to it!
The Amazon of Europe Bike Trail is supported by the funds of the Interreg Danube Transnational Programme (project code DTP2-002-2.2).
The geographer is one of the founders and managing directors of Trail Angels, who are responsible for the online platform Bookyourtrail.com. As a trekking & outdoor freak, he is one of the fathers of the Alpe-Adria Trail and has been exploring the Nepalese Himalayas for more than 25 years.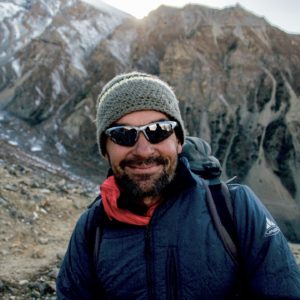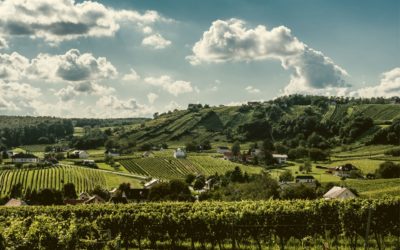 The new Bernstein Trail combines pleasure and active recreation like hardly any other trail and is intended to position Burgenland as a new hiking destination ©Burgenland TourismusWhen thinking of wine landscapes, the pleasure hiker always thinks of sunny and very...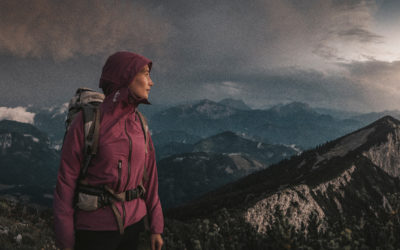 Hiking is necessarily an outdoor activity. And during outdoor activities, bad weather cannot be avoided. Now one could think that there is no bad weather, only bad equipment. But in a thunderstorm a good raincoat is not enough for hiking. Therefore, we want to give...
Every great journey begins with the first click.
If we could inspire you for responsible tourism, just get in touch with us. Who knows, maybe something big will come out of this first click!