Trail Angels and the Alpe-Adria-Trail
© Franz Gerdl/Kärnten Werbung
The Trail Angels team has accompanied the successful Alpe-Adria-Trail project since its inception and has also been responsible for the operation of the Official Alpe-Adria-Trail Info and Booking Center in Carinthia since 2016. The operation of the booking center is based on a license use agreement granted by the product owner, Kärnten Werbung by way of an open tender for three years at a time.
After the successful bids of Trail Angels in 2017 and 2020, the specialists for sustainable tourism and bookable long-distance hiking trails again emerged this year as the best bidder for the contract period from 2023 – 2025. The basis for this was a detailed operating concept, which, in addition to the further development of services along the Alpe-Adria Trail, in particular shows new perspectives for hiking products with the smallest possible ecological footprint. In this way, the Trail Angels want to be prepared for the great challenges that climate change poses for an international hiking product such as the Alpe-Adria-Trail. And furthermore offer guests a sustainable as well as unforgettable hiking experience.
The Trail Angels would like to thank the Carinthian Tourist Board for the great trust placed in them and look forward to continuing the success story of the Alpe-Adria-Trail together with the many partners.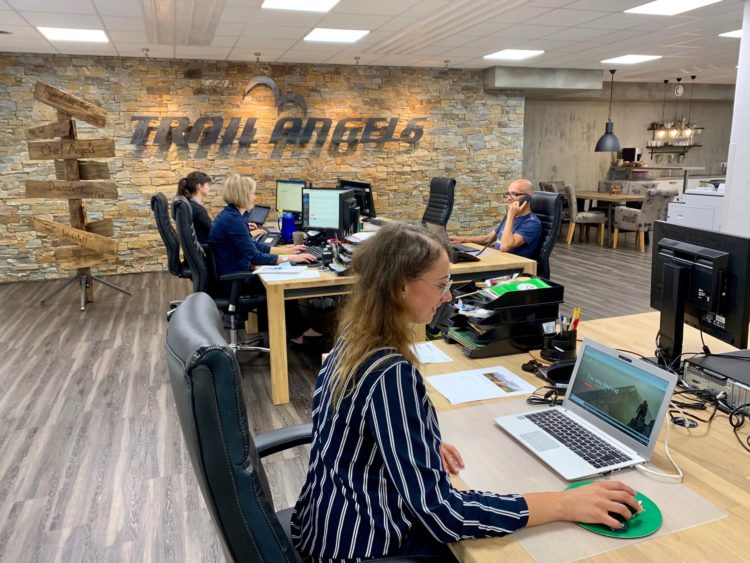 The Trail Angels Info & Booking Center in Obervellach: successfully in operation for the Alpe-Adria-Trail for seven years now ©Trail Angels
The graduate geographer is one of the founders and managing directors of Trail Angels, which is responsible for the Bookyourtrail.com web platform. As a trekking & outdoor enthusiast, he is one of the fathers of the Alpe-Adria Trail and has been exploring the Nepalese Himalayas for more than 25 years.
© Fair Trails®/Thomas SattlerTravelling for a better world Mountain sportsman and tourism mastermind, Günter Mussnig ("Trail Angels"), on his love for Nepal - and the future of outdoor tourism. by Alfred Brunner Well-trodden paths are not his. Instead, Günter Mussnig...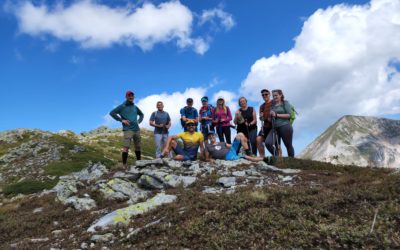 © Trail Angels/Stefan Lieb-LindI have had a very special relationship with the Western Balkans - that is, the countries of Northern Macedonia, Kosovo, Albania and Montenegro - since my first visit 15 years ago. After countless visits and adventures, it has...
Every great journey begins with the first click.
If we could inspire you for sustainable tourism, just get in touch with us. Who knows, maybe something big will come out of this first click together!