COVID-19 – Trail Angels' Travel Information
Special times require special measures... we hear this sentence very often. Especially concerning travelling, many things are still uncertain concerning COVID-19.
Incredible panorama from the Gerlitze, the finishing point of stage 18 on the Alpe-Adria-Trail. From this gentle peak, the three lakes Ossiacher See, Wörthersee and Faaker See can be admired all at once.
How will my vacation be possible in the future, and, much more importantly: Do I have security when booking my holidays?
Full of confidence and optimism we start into a new season, which will provide many great experiences for us and you. Our trails are still in hibernation, but soon they will be longing for the many footprints that you leave on them – in return they will give you many unique experiences that you remember for a long time. That's exactly why it's important to be able to look forward to it and count the days without any negative thoughts until the time finally comes to lace up your hiking boots.
The best thing up front: With us you make the right decision. Our angels in the booking workshop are working hard on your individual offers, far away from the masses. Especially in nature, dealing with viruses is much easier – and our trails offer a lot of unforgettable impressions of natural phenomenons. The minimum distances can be kept easily and thus the risk of contagion is low on our trips.
Our Trail Angels cancellation guarantee
We at Trail Angels have taken care of this very special situation and can offer you the following cancellation guarantee for this year's season if you book your trail experience with us:
If you cancel before the start of your trip up to the 21st day: free of charge
from 20th – 15th day: 50%
from 14th – 2nd day: 75%
from 1st day: 95%
When our wings are not enough…
Of course we want you to be able to plan without any worries – and something can always happen. To make sure you are covered, we recommend the perfect travel insurance from Europäische Reiseversicherung.
If you…
show symptoms from COVID-19
are tested positive for COVID-19 without showing any symptoms, or
a close relative is tested positive for COVID-19 and you have to be quarantined,
then the complete insurance will help you. You can take care of the insurance yourself after your booking with us, you can find the link here:–>Insurance policy
On the safe side…
To make sure everything runs smoothly and there is no aftermath of your trip, we are working according to special safety measures.
All hygiene protocols have to be followed. If you travel into a country affected by a travel warning, your trip will of course be cancelled. In that case, we will contact you at least 14 days in advance and your payment will either be refunded or be credited for your next booking with us.
Should the security situation change on the way – don't worry, even in that case we are at your side. We are always there for you and will take care of your travel back home as soon as possible.
With us, you can set off with complete peace of mind – we look forward to seeing you!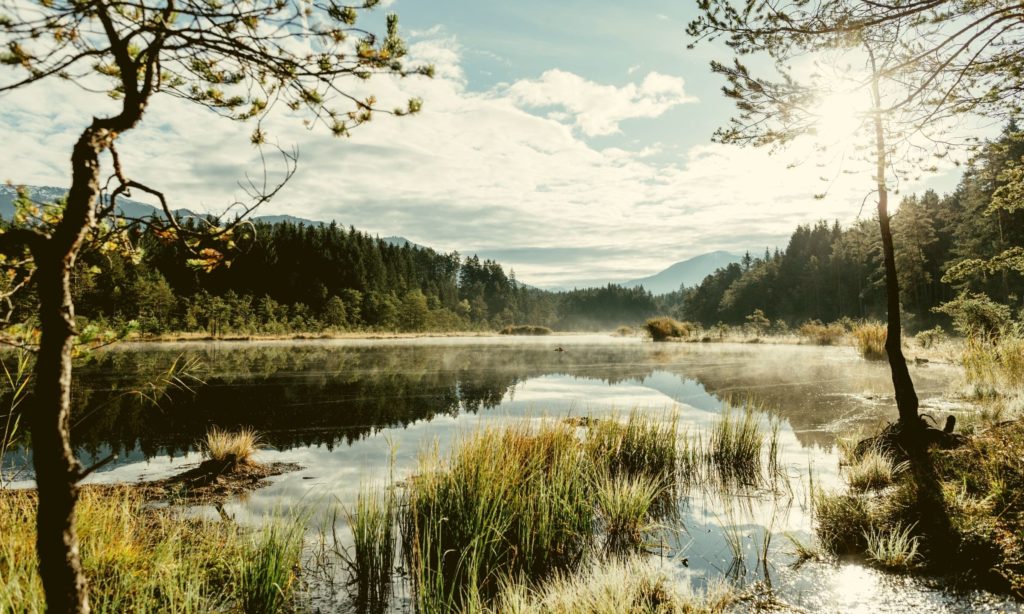 Lake Egelsee is a protected moor lake on the Hochgosch, the ridge between the southern shore of Lake Millstatt and the lower Drautal valley.
After a couple of years in teaching, the accomplished career changer is now pursuing his mission and returning to his roots: although well-travelled (with a particular affinity for Nordic countries), he has always remained attached to his origins and the strength of his hometown of Heiligenblut also accompanies him in his tasks at the Trail Angels.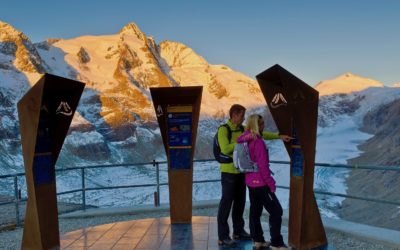 © Franz Gerdl/Kärnten WerbungThe Trail Angels team has accompanied the successful Alpe-Adria-Trail project since its inception and has also been responsible for the operation of the Official Alpe-Adria-Trail Info and Booking Center in Carinthia since 2016. The...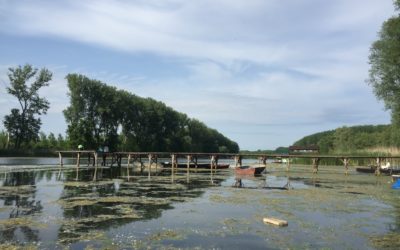 A side arm of the Danube, perfect for a dip into the water © Trail Angels12 days, 5 countries, 3 rivers, 22 amazing moments and endless warmth and hospitality. After such an intense and impressive time, back at the homebase of the Trail Angels, it is time to reflect...
Every great journey begins with the first click.
If we could inspire you for responsible tourism, just get in touch with us. Who knows, maybe something big will come out of this first click!