Over- or underchallenged? The requirements of our trails in comparison: a ranking attempt
An attempt at a ranking: In the past, we have often been asked at the Trail Info & Booking Center about the technical difficulty and physical demands of our trails.
What do I have the confidence to do? The Lynx Trail for example requires some endurance but no climbing skills ©ARGE Luchs Trail/Stefan Leitner
Since our portfolio of trails is constantly expanding – the Ötztaler Urweg has just gone online as our newest trail – it is about time to compare our trails with each other. We don't want you to be over- or underchallenged on your trail!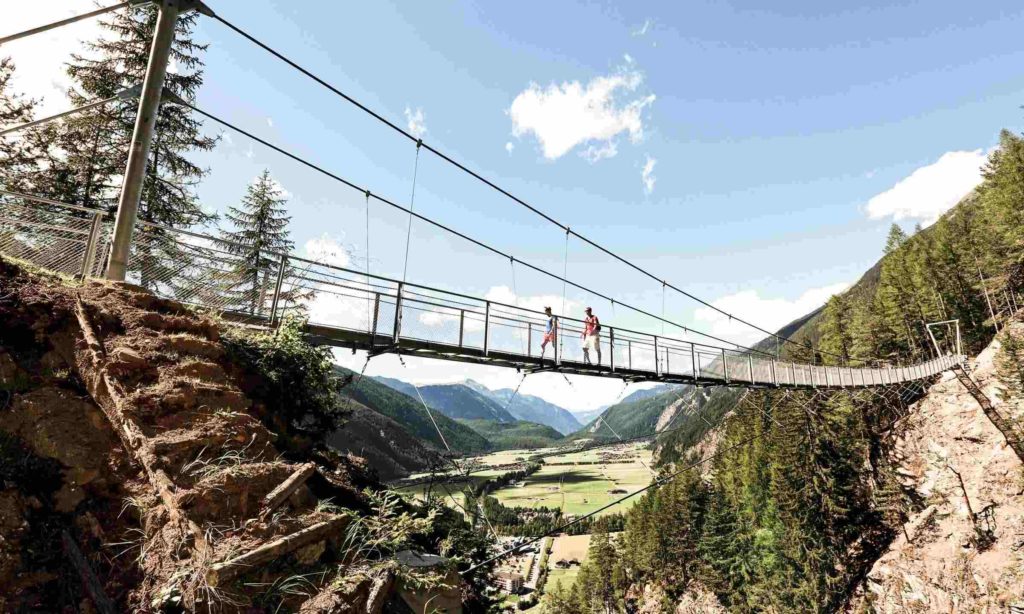 Ötztaler Urweg: On some of our trails there are very spectacular passages like on the hanging bridge at the Ötztaler Urweg – but these are very well constructed and secured. © Ötztal Tourismus
But wait! Before we come to see the particular trails please let me add 2 remarks:
1. All trails offered by us follow no more than "moderately difficult" hiking trails as defined by the Alpine Club. These are marked with a red dot on the signs and are "predominantly narrow, often steep and can have dangerous passages. There may also be short insured walking passages (e.g. wire rope)" (Definition of Alpine Club Route Manual). So you need surefootedness but longer insured passages or heavily exposed passages do not occur on any of our Trails. Some Trails like the Wörthersee Rundwanderweg lead continuously on easy footpaths.
2. We use the automated calculation of Outdooractive for the calculation of walking times. In some cases, like Krk Island Trail, we add a little more, because of the path condition, but never less. Attention: These are no larifari times you can jump on one leg. You have to be on your feet briskly in order to stay in time.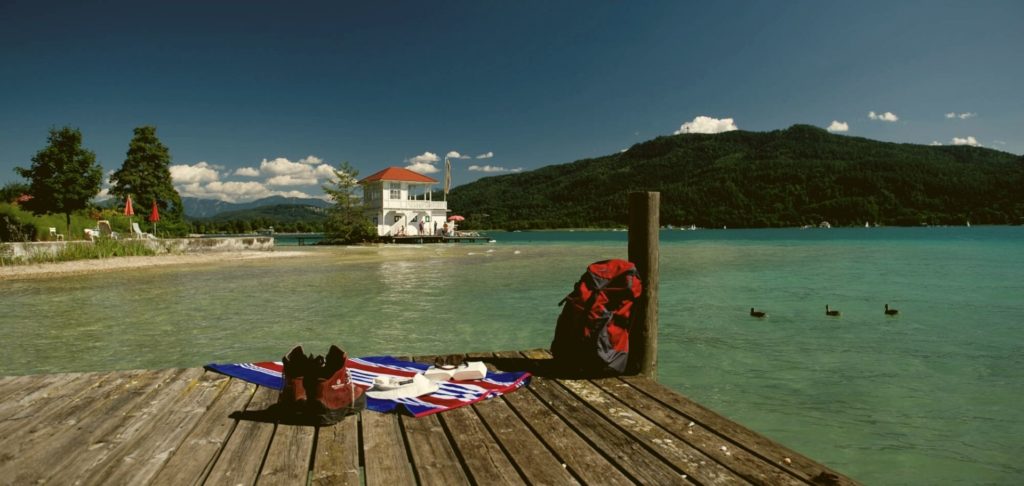 Wörthersee Rundwanderweg: Easy trails with manageable stages such as the Wörthersee Rundwanderweg offer one thing above all: plenty of time for yourself and to enjoy the wonderful landscape. © Wörthersee Tourismus GmbH, Fotograf Franz Gerdl
But now to the ranking of our ways. Let's start with the easiest:
1. Wörthersee Rundwanderweg
The Circular Hiking Trail around Lake Wörthersee is currently the easiest Trail in our repertoire. This applies in all aspects: fitness-wise only one stage has a walking time of a good 5 hours, on all other stages you are already at your destination after a good 4 hours. Or in a café or in the lido. There is no need for a fear-free head for heights, nor for alpine experience: the Wörthersee Rundwanderweg leads continuously on easy hiking trails and at altitudes well below 1000 m above sea level. All in all: An absolutely pleasurable hiking Trail for hikers who want to experience more than just the hike.
2. Dobratsch Rundwanderweg
In terms of difficulty, similar to the Wörthersee Circular Hiking Trail, though, the Dobratsch Rundwanderweg requires more stamina: the first two stages are 6,5 / 6 hours long and thus about 1,5 hours longer than the Wörthersee Rundwanderweg. Other than that, it is a Trail with almost continuously easy hiking Trails, for which no special alpine experience is necessary due to the altitude up to 1.000 m above sea level.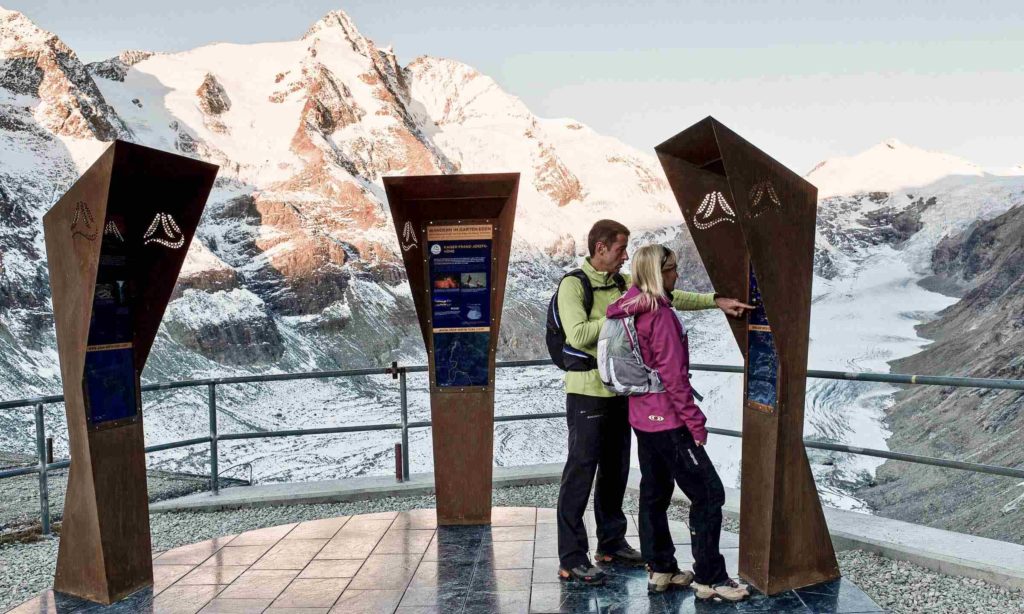 Alpe-Adria-Trail: In the face of the glaciated three thousand meter peaks: Some of our trails lead you on marked medium difficult hiking Trails to the glaciers like here at the start of the Alpe-Adria-Trail. ©Kärnten Werbung, Fotograf Franz Gerdl
3. Ötztaler Urweg
The Ötztaler Urweg is the beginning of the series of more challenging long-distance alpine hiking Trails: altitudes of up to 2.800 m presuppose alpine hiking experience, but you will only be moving at an altitude of over 2.000 m on 3 out of 12 stages. With a maximum walking time of 6 hrs 30 min – many stages are around 5 hrs long – it is the most moderate of the alpine long-distance hiking Trails in terms of fitness requirements. If, however, you don't want to climb so high, you can easily leave out the most alpine parts on this Trail and thus make the Trail easier from the point of view of difficulty. But don't forget a few passages like the hanging bridge near Längenfeld and the climb along the Stuibenfall: really spectacular and very well secured passages, which don't require any special skills, but a vertigo-free approach. All in all considerably more demanding than the two previous Trails and a slightly more moderate than the following long-distance hiking Trails.
4. Gesäuse Hüttenrunde
The Gesäuse Hüttenrunde leads almost exclusively through mountains apart from villages and roads and therefore has a certain alpine character: You are more often on narrow climbs than on the previous trails, but according to our policy of offering at most "moderately difficult" paths, they are easy to walk on. The Gesäuse Hüttenrunde is a bit more demanding than the Ötztaler Urweg in terms of physical condition: one stage has a walking time of just over 7 hours, while the other stages take no more than 6 hours. To make things even more difficult, the Gesäuse Hüttenrunde is the only trail bookable with us that does not provide luggage transport due to the location of the lodges – so you carry your own luggage. All in all a bit more demanding than the Ötztaler Urweg and a bit easier than the Nockberge-Trail.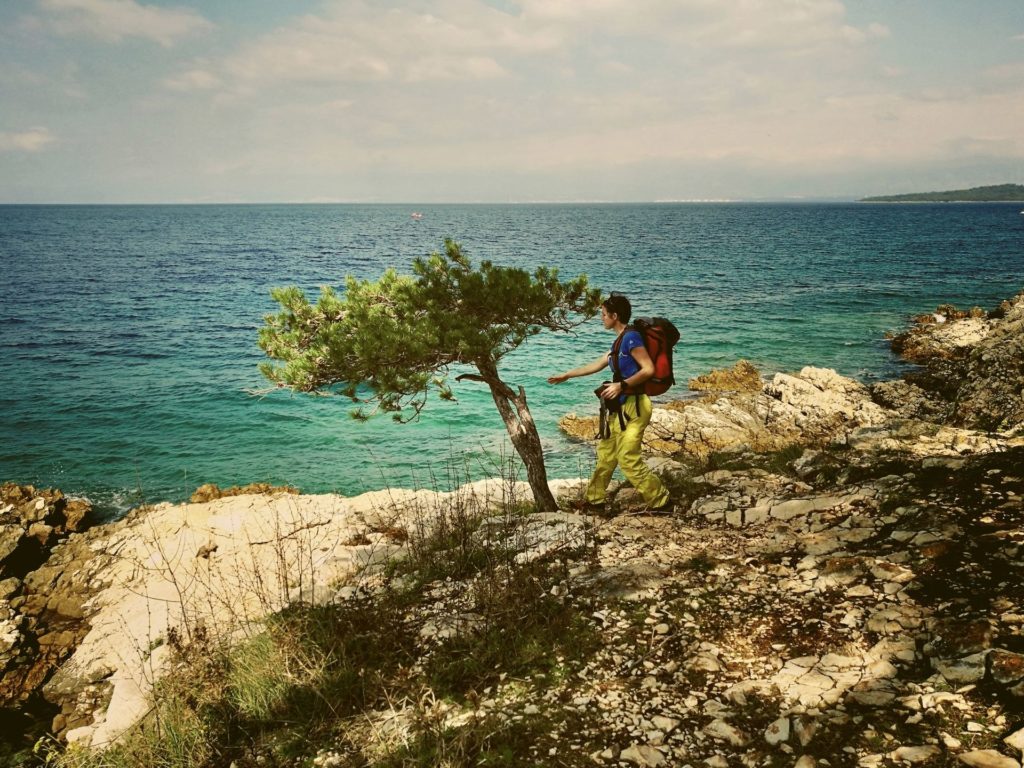 Krk Island Trail: The requirements of a Trail do not always correlate with the surrounding landscape: The Krk Island Trail is not a coastal walk, it is a full-grown Trail in lonely surroundings for hikers with experience. © Trail Angels
5. Nockberge-Trail
The next 4 Trails are very close to each other regarding our overall assessment of difficulty and demand and only nuances have decided our ranking. The Nockberge-Trail was considered to be the easiest of these 4 Trails, even though you are always at an altitude between 1.600 and 2.300 m above sea level. Only one stage requires just over 7 hours walking time – so it's not quite as exhausting as the Alpe-Adria-Trail or the Luchs Trail.
6. Alpe-Adria-Trail
Just beyond the Nockberge-Trail our Alpe-Adria-Trail is placed in the ranking. You need alpine hiking experience in both places, but on the Alpe-Adria-Trail, especially in the area of the Nockberge mountains, you have several stages in a row with walking times between 7 and 8 hours. Here you have to be fit or have a day break. However: The Alpe-Adria-Trail also has many much shorter stages. And with 21 stages in Carinthia, it is that long that you can choose the right stages to suit your taste and thus control your fitness requirements yourself.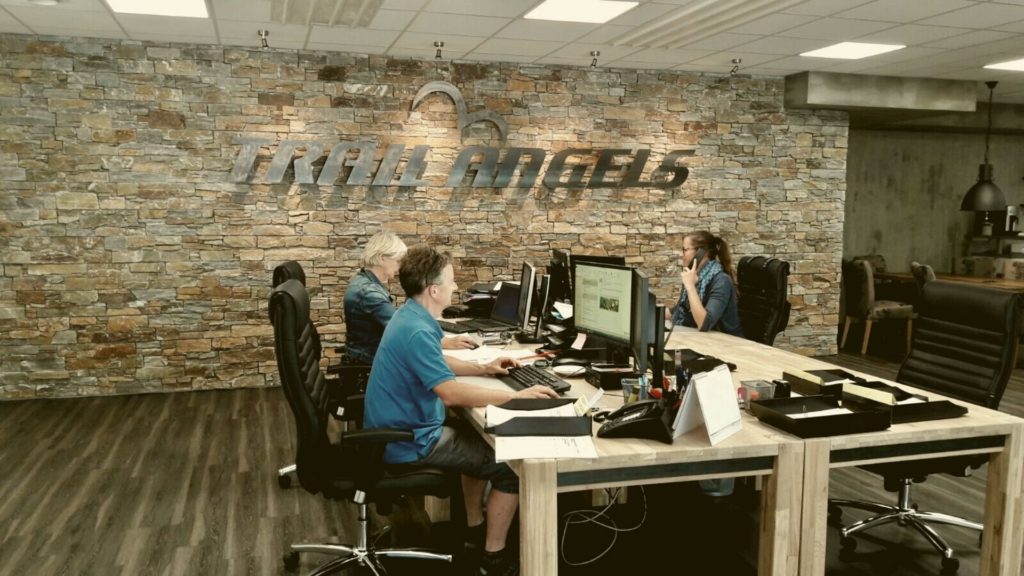 If something doesn't work out as planned on your Trail: The Trail Info & Booking Center with its dedicated team will help you via Hotline 12 hours a day and 7 days a week to solve (almost) any problem.
7. Luchs Trail
The Luchs Trail is to be classified as just a little more difficult than the Alpe-Adria-Trail. Again not because of the technical difficulty, but in terms of fitness requirements. This is due to the four final stages, which are all between 7,5 and 8 hours long.
8. Krk Island Trail
Well, how can that be? A Trail on an Adriatic island at altitudes between 0 and 600 m is classified as the most demanding Trail? Admittedly, the score was very close and some others may come to a different conclusion. But the southern part of the island is rough and more "alpine" than you might think. For us it was decisive that you have to be an experienced hiker for the Krk Island Trail, who can also orientate himself with a map and without signposting. As beautiful as the trail is (perhaps my favourite trail): the markings are sometimes quite sparse (it is not specially signposted as "Krk Island Trail"). And the 5th stage leads for more than 7 hours through the most lonely karst landscape without the possibility of breaking off.
If you are still unsure which Trail is right for you: Just give us a call or send us an e-mail. One thing you can be sure of: no matter which Trail you choose – you will be thrilled. Each of these 8 Trails is unique and offers wonderful experiences!
Born in Bavaria, he is a qualified environmental science expert and state-certified mountain and ski guide. He combines competence and passion for his great love, the mountains, in an ideal way. Approved mountain book author and first-time climber of bold routes in rock and ice.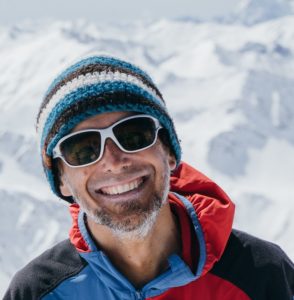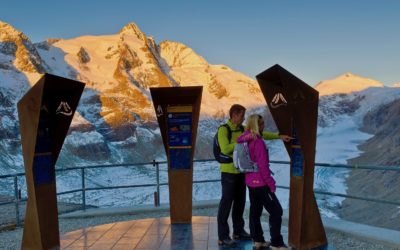 © Franz Gerdl/Kärnten WerbungThe Trail Angels team has accompanied the successful Alpe-Adria-Trail project since its inception and has also been responsible for the operation of the Official Alpe-Adria-Trail Info and Booking Center in Carinthia since 2016. The...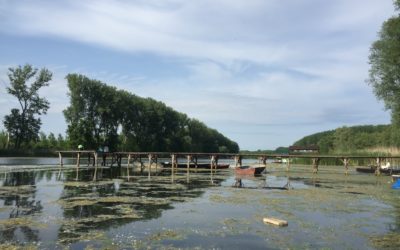 A side arm of the Danube, perfect for a dip into the water © Trail Angels12 days, 5 countries, 3 rivers, 22 amazing moments and endless warmth and hospitality. After such an intense and impressive time, back at the homebase of the Trail Angels, it is time to reflect...
Every great journey begins with the first click.
If we could inspire you for responsible tourism, just get in touch with us. Who knows, maybe something big will come out of this first click!