The Trail Angels Info & Booking Center is the official booking center and a multiple award-winning service facility for more than 25 trails such as long-distance hiking trails, long-distance biking trails, multi-day ski touring routes and other line products in responsible tourism.
As an official booking center, the Trail Angels Info & Booking Center is a partner of your destination organizations and is therefore always well informed. Whether short-term roadblocks or an attractive event: The team of the Trail Angels Info & Booking Center is always the first to know! This is just one of many advantages that a conventional travel agency cannot offer.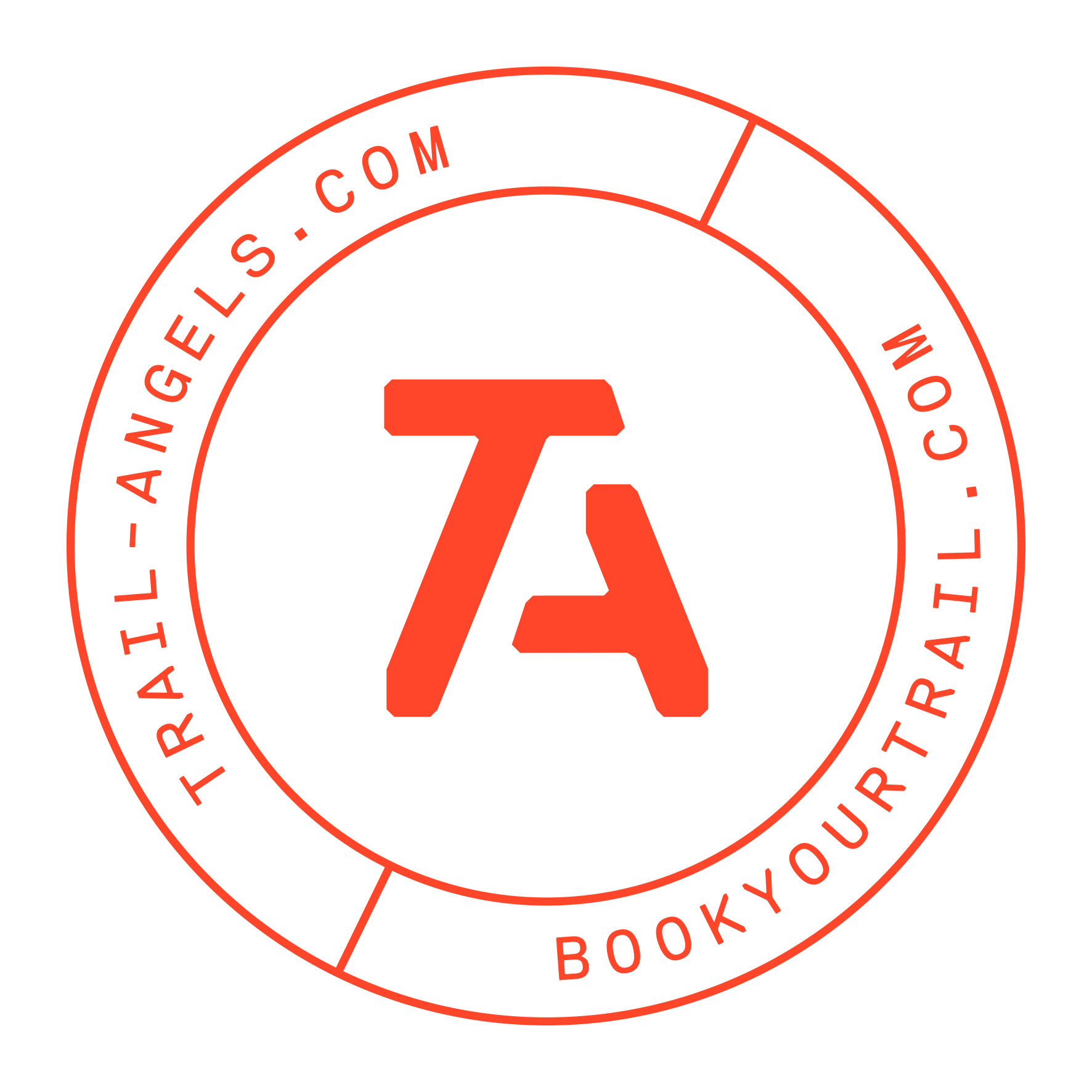 The Trail Angels Info & Booking Center service opens up magical moments for you on our trails. Like here on the Alpe-Adria-Trail © Kärnten Werbung/Gerdl
Your advantages at the Trail Angels Info & Booking Center:
Top advice from travel specialists who are as experienced as they are competent and friendly
Professional and fast processing of your travel wishes by using the unique Trail Management System like

Bookyourtrail®

Unimagined possibilities in individual trip planning and booking
Mindfully crafted, sustainable and attractive travel packages, like the "Green Spirit" packages with a low environmental footprint.
The practical and reassuring Trail Hotline, because we are available for you daily during your trip from 08:00 to 20:00!
The individual digital travel documents: A special service, because the travel documents are 100% tailored to your individual travel itinerary and thus become your loyal travel companion with many features.
Optimal insurance protection for your trail trip, because something can always happen: The CompleteCover and the CancellationCover of the Europäische Reiseversicherung are available to you optionally for attractive conditions.
The Trail Angels cancellation guarantee, which guarantees you attractive cancellation conditions, especially in times of the Corona pandemic.
Cancellation before the start of the trip up to the 21st day: free of charge
From 20th – 15th day: 50%
From 14th – 2nd day: 75%
From 1st day: 95%
The Trail Angels safety concept in times of the Corona pandemic was developed together with our partners in the trail destinations and will be adapted to the respective situation.
Truly a wealth of services to open you individual, sustainable and responsible travel on our trails. Always paired with the competence and friendliness of the helpful Angels in the Trail Angels Info & Booking Center. So it may come as no surprise that the service of the Trail Angels Info & Booking Center has been awarded an excellent overall rating on the recognized rating platform Trustpilot (link to Trust Pilot). And that, in addition to thousands of travelers, numerous renowned partners also trust the services of the Trail Angels Info & Booking Center. From many large, well-known destinations to specialist travel agencies such as National Geographic Expeditions and NGOs such as the WWF.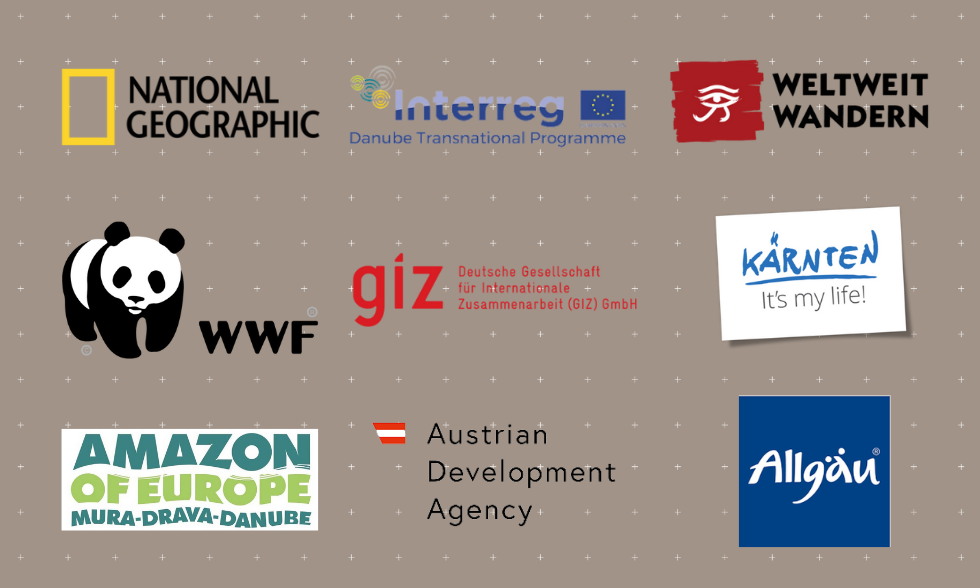 Show me your friends and I'll tell you who you are: A small excerpt of the partners of the Trail Angels Info & Booking Center
This is a brief overview of the services of the Trail Angels Info & Booking Center, the official booking center for such great trails as the Alpe-Adria-Trail, the Ötztaler Urweg, the Luchs Trail and many more. If you want to know more about the Trail Angels Info & Booking Center and its services, just contact us, the Trail Angels.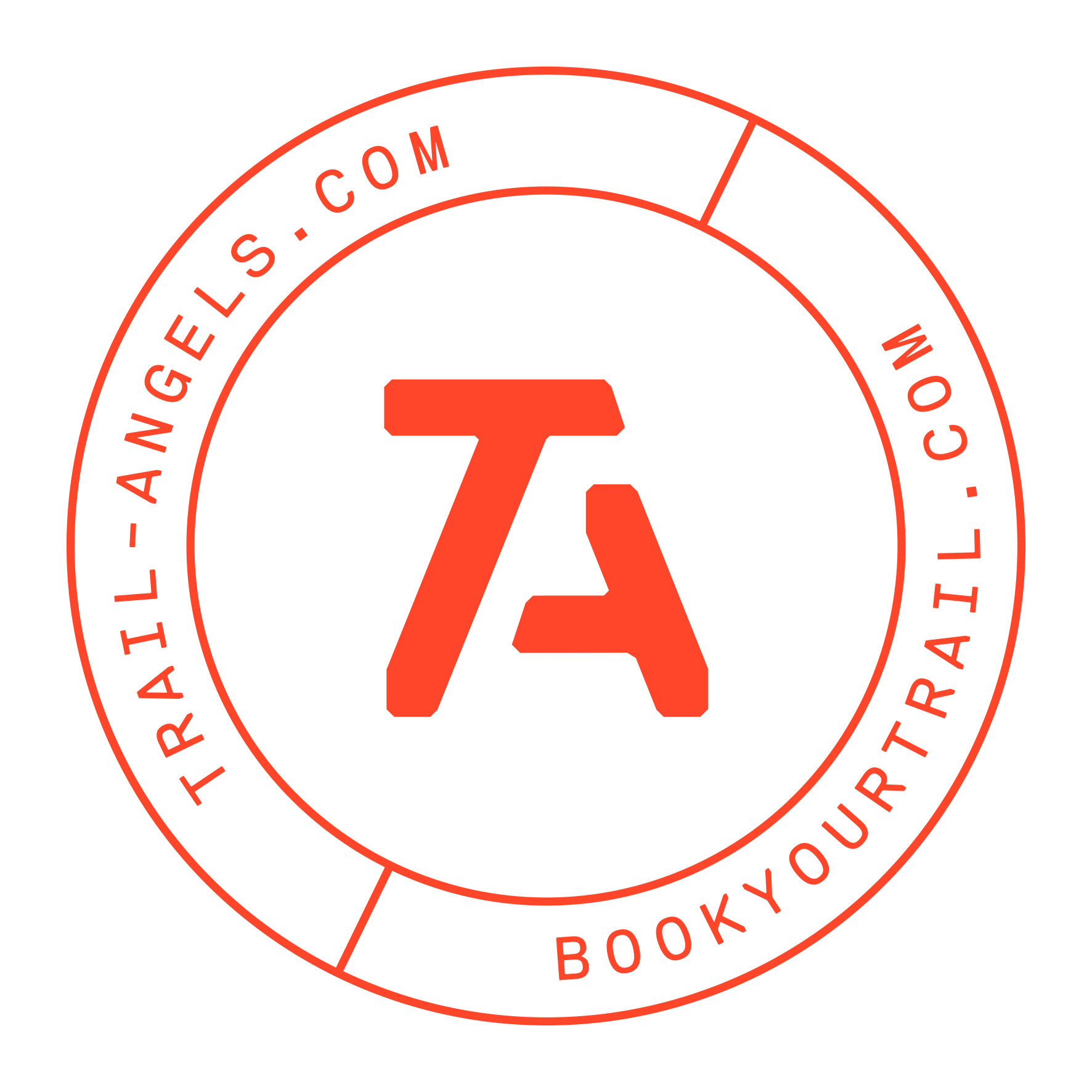 The innovative agency for responsible tourism
The Trail Angels are designers and ambassadors for responsible tourism, by combining their expertise as a development agency for responsible and therefore sustainable tourism products, with that of an efficient specialized tour operator. For this purpose the Trail Angels
have developed the world's first and in this form still the only Trail Management System (TMS) with the online info & booking portal Bookyourtrail® and apply it consistently and effectively as an implementation giant in responsible tourism.
As a result, the Trail Angels have (co-)written some of the most amazing success stories in responsible tourism in recent years: From the multi-award-winning Alpe-Adria Trail over the Lynx Trail to the transnational Amazon of Europe Bike Trail. In addition, the Trail Angels have initiated a new form of transformative tourism in developing and emerging countries – to fulfil our responsibility for a more fair, social and ecological future – with Fair Trails®.
Trail Angels – The Way Beyond! Together we break new ground for regional development and change through responsible and sustainable tourism. Consciously going further with courage, enthusiasm and competence!
More information at: www.trail-angels.com
MAKING OF: RESPONSIBLE TOURISM EXAMPLES
​
From the initial idea to concrete implementation: How do responsible tourism projects actually come about? And what makes them successful? To inspire you for our path to more sustainability and innovation in tourism, we have created our own digital hall of fame. For our examples in responsible tourism and their "making of".
Every great journey begins with the first click.
If we could inspire you for responsible tourism, just get in touch with us. Who knows, maybe something big will come out of this first click!